1969 RSR Clone(ish) - Owned by Michael O'Neal @_rennch_
"Intention was to pay homage to the original RSR in a monochrome fashion. I did all the work myself (Including rust repair, body prep, cutting & hand- binding the carpet and re-covering all vinyl in the car) except for the final paint and some of the hardcore engine conversion. While I was building the car, both of my parents passed away, so I mixed their ashes into the primer. Every choice on the car was carefully considered for period-correctness and aesthetic impact." 
Michael O'Neal​​​​​​​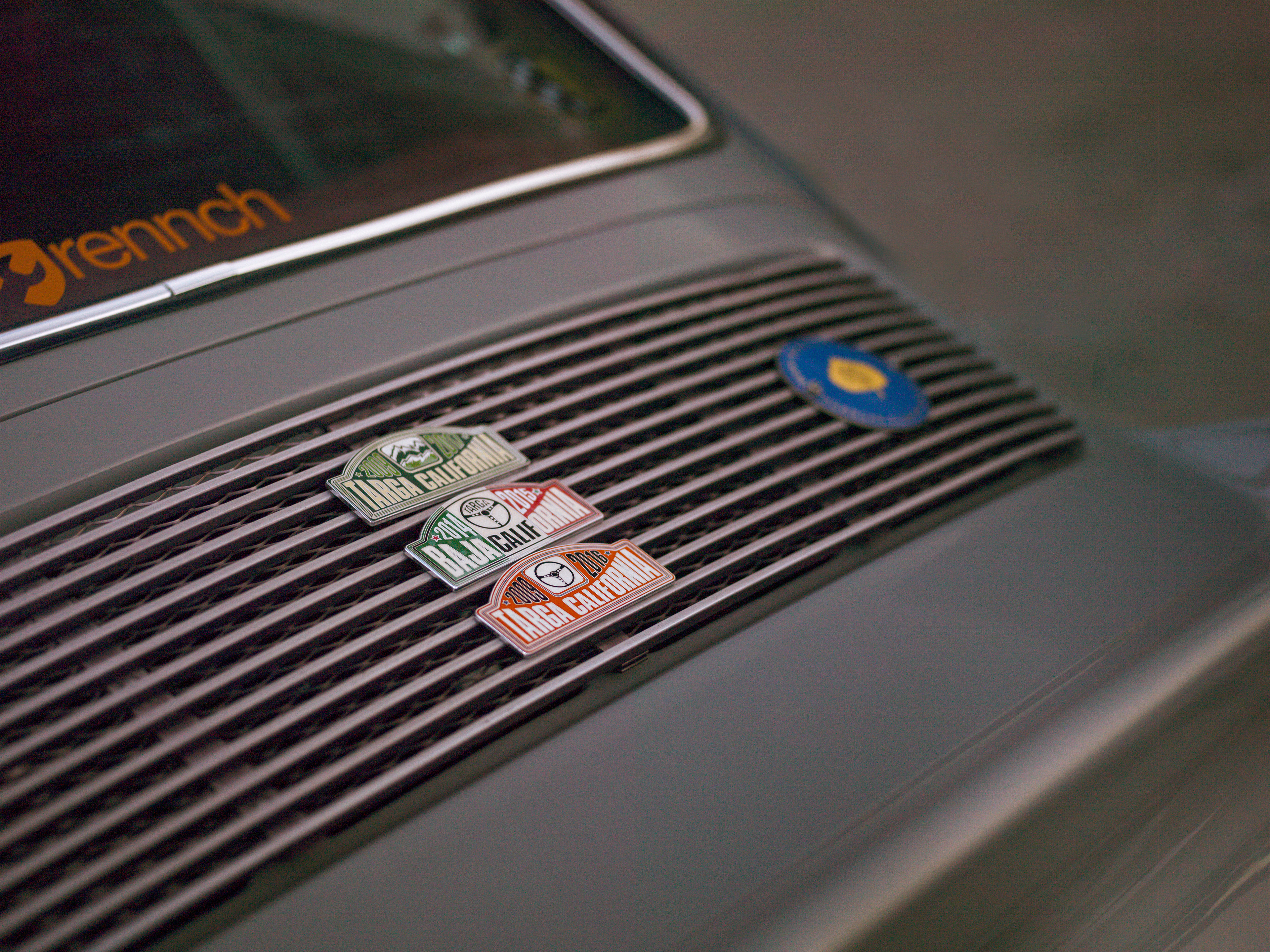 Original Chassis:
1969 911T Narrow Body Polo Red Rustbucket
Engine:
1995 993 3.6L. Conversion done at Mirage International by Jae Lee, and myself
Exhaust:
Bursch headers and sport muffler.
Car Cooling:
Setrab Oil Cooler in front Fender, Earl's cooler in front.
Butt Cooling:
Classic Retrofit Electrocooler Electric Air Conditioning 
Suspension:
Revalved Bilstien F, Koni Yellow R, Smart Racing F. Thrubody
Swaybar (Suspension design by Steve Weiner at Rennsport Systems)
Brakes:
Carrera Brakes F & R
Wheels + Tires:
Accumoto "Fuchs" 15 x 9, 15 x 11 3 piece. Type III Hard Anodized Matte Grey, centers "dipped" RSR style until the proper depth of petals was achieved. Michelin TB 15 F+R.
Body:

Color:

Rando Grey. Same color as a rental van. Turbo flares. Front fenders fiberglass.
Tunes:
Fully stealth aptX Bluetooth sound system. Hidden Focal door speakers (I hand-punched the speaker grills into the vinyl) Kenwood sub under pass. seat.
Grey Ghost Full Build Story on YouTube: http://rennch.com/greyghost Thanks to Jae Lee, Pelican, Patrick Motorsports, Accumoto, TRE Motorsports, Rennsport Systems, Restoration Design, and many more.